4 Easy theme Ideas for Summer Entertaining and Hosting Guests!
Hey there, party animals! Are you ready to heat things up this summer with some epic entertaining ideas? As the sun starts shining brighter and the days get longer, it's time to start planning your ultimate summer soirée. From mouth-watering seasonal dishes to refreshing cocktails, there's no better way to bring your friends and family together than with a fun-filled summer party.
But, hold on a minute! Before you start sending out those invites, let's make sure you're fully prepared to host the best bash of the season. Think about the vibe you want to create, the delicious food and drinks you'll serve, and how to keep your guests cool and comfy. With a little bit of planning and attention to detail, you can create a summer gathering that will have your guests talking about it for years to come.
So, let's get this party started! With a killer theme and some creative touches, your summer shindig will be the talk of the town. Get ready to soak up the sun and enjoy some seriously good times with your favorite people. Let's make this summer unforgettable!
Key Takeaways
Proper planning and preparation are crucial for a successful summer gathering.
Crafting a welcoming atmosphere and choosing a theme can elevate the experience.
Focus on serving seasonal fare and ensuring guest comfort for a memorable event.
Planning the Perfect Summer Party
Guest List and Invitations
First things first, decide on how many of your favorite people you want to invite to your summer bash. Think about the size of your outdoor space and the vibe you're going for. Do you want a cozy, intimate gathering or a wild and lively party? The choice is yours!
Once you've got your guest list, it's time to send out those invites. Make sure to give your friends and family plenty of notice, at least two weeks ahead of time, so they can free up their schedules and get excited for the big day. You can go old-school with paper invitations or keep it modern with digital ones. Whatever your style, just make sure to get those invites out ASAP!
So, let's get this party started! With your guest list and invites in order, you're one step closer to hosting the ultimate summer bash. Get ready to soak up the sun, sip on some refreshing drinks, and have a blast with your favorite people. It's time to make some unforgettable memories!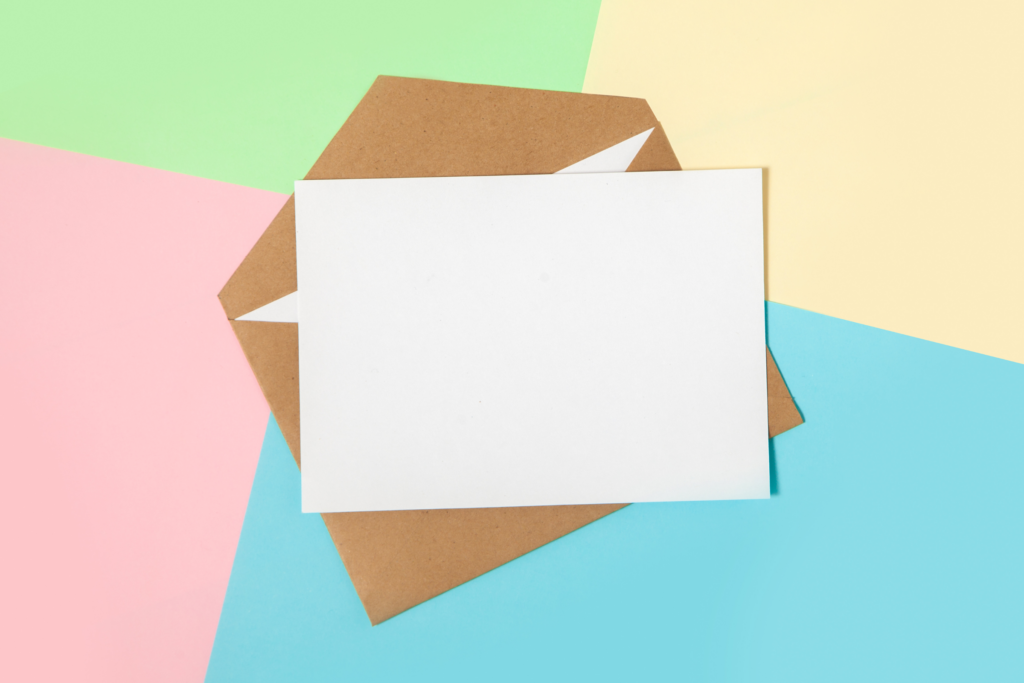 Choosing a Theme
Whether you want to transport your guests to a tropical paradise, set sail on a nautical adventure, or keep it simple with a color scheme, the possibilities are endless!
Once you've picked your theme, it's time to start planning the decorations, menu, and activities. Think beach balls, palm trees, and fruity drinks for a tropical theme. For a nautical theme, go for anchors, sailboats, and seafood. And for a garden party, think flowers, pastels, and fresh salads. Whatever your theme, make sure to incorporate it in your invites, so your guests know what to expect and can dress to impress!
| Theme | Decorations | Menu Ideas | Activities |
| --- | --- | --- | --- |
| Tropical | Palm leaves, pineapples | Fruits, BBQ | Limbo, Tiki bar |
| Nautical | Anchors, ropes | Seafood, lemonade | Beach volleyball |
| Garden Party | Flowers, lanterns | Finger sandwiches | Lawn games |
| Color Scheme | Matching tableware | Coordinated food | DIY photobooth |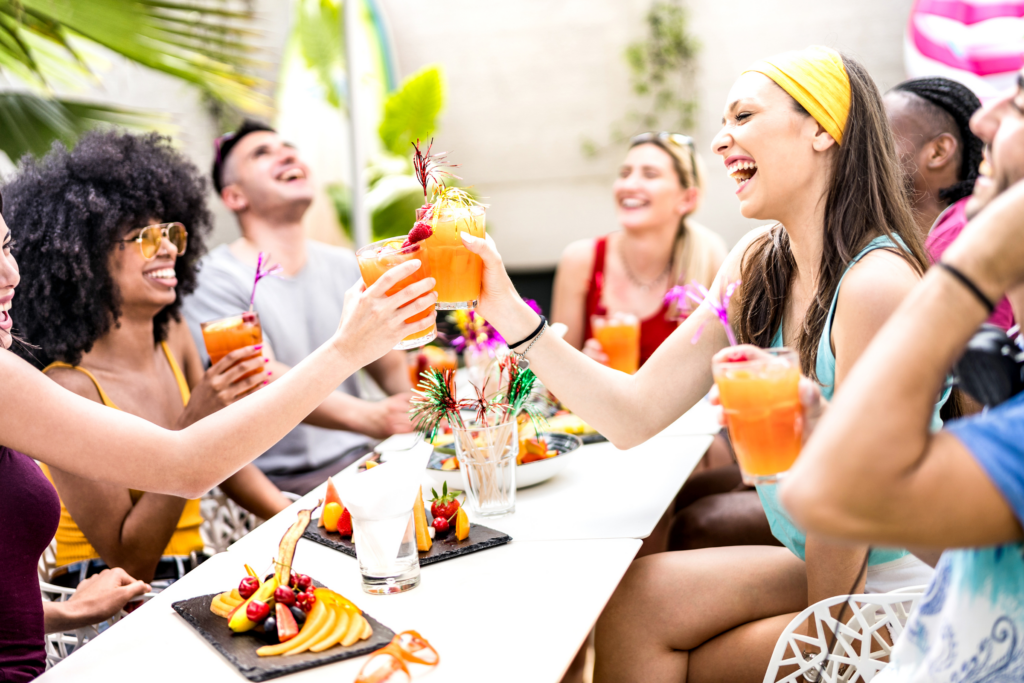 Preparing the Menu
Are you ready to whip up some mouth-watering dishes for your summer party? When it comes to the menu, the key is to keep it fresh, flavorful, and easy to prepare. You want to spend less time in the kitchen and more time having fun with your guests!
Appetizers: cold dips, vegetable platters, cheese boards, and fruit skewers
Main Courses: grilled meats, seafood, or vegetarian options like veggie burgers
Side Dishes: fresh salads, pasta salads, or roasted vegetables
Desserts: ice cream or sorbet, fruit crisp, or cookies
Drinks: infused water, iced tea, lemonade, and a selection of alcoholic beverages
To make things easy, prepare some dishes ahead of time and set up a self-serve area, so your guests can help themselves and enjoy the fare. This way, you can sit back, relax, and have a blast with your favorite people.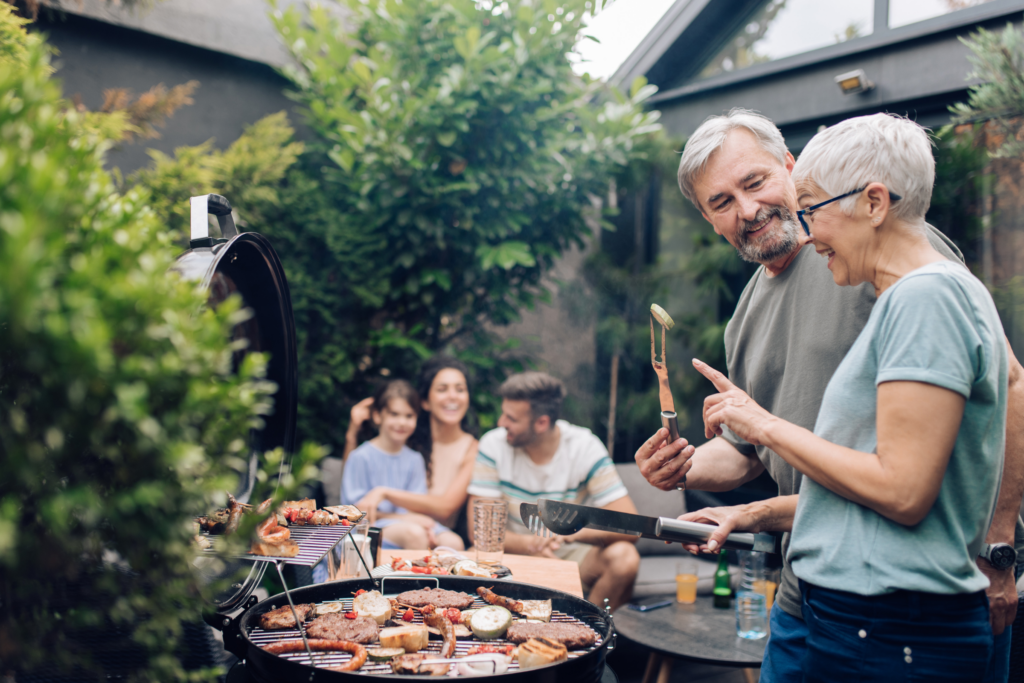 Setting the Scene
Outdoor Space and Seating
With a few simple additions, you can create a cozy and inviting space that your guests will never want to leave!
First things first, make sure you have enough comfy seating for everyone. Whether you opt for benches, chairs, or outdoor bean bags, make sure your guests have a place to kick back and relax. And, if you're feeling fancy, why not add a fire pit for those cooler summer nights? It's the perfect spot to gather around and share some s'mores and stories with your loved ones.
But, wait! Don't forget about shade! Make sure to include some umbrellas or a pergola to keep your guests cool and content during those hot, sunny days.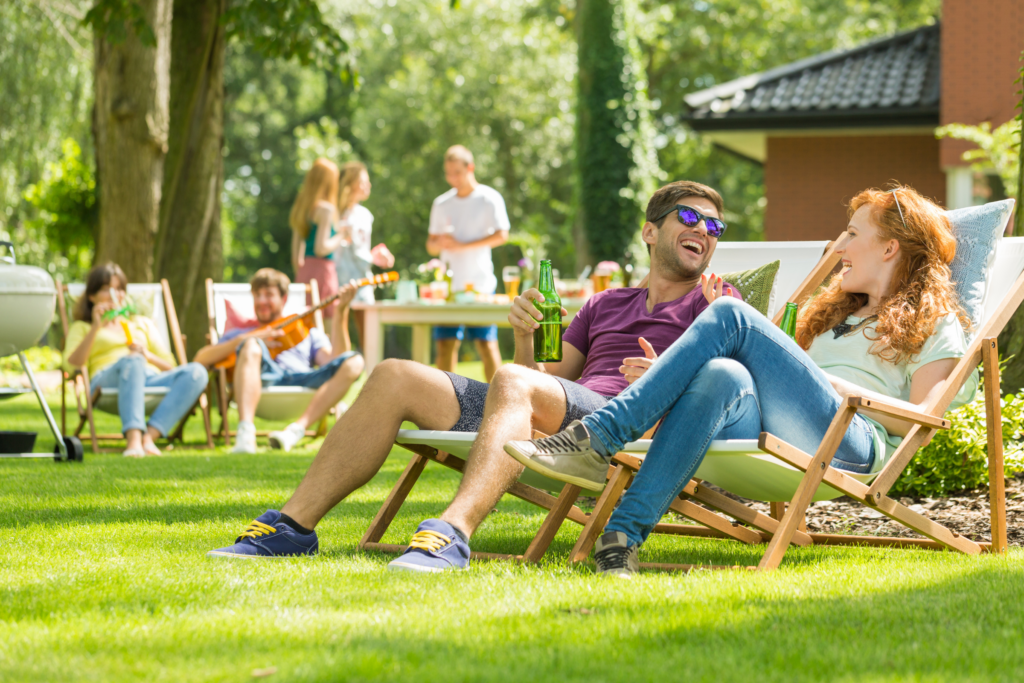 Lighting and Ambiance
Now, let's talk ambiance! Proper lighting can really set the mood for a memorable event. We suggest a combination of functional and decorative lights to illuminate your outdoor space. Solar-powered or LED string lights add a whimsical touch, while lanterns and candles create a warm and inviting glow. And, for some extra pizzazz, use task lighting to accent specific areas or features in your backyard.
| Type of Lighting | Purpose | Example |
| --- | --- | --- |
| String Lights | Decorative, whimsical | Solar-powered, LED |
| Lanterns/Candles | Warm, inviting ambiance | Candlelit, battery-powered |
| Task Lighting | Functional, accentuating | Pathway lights, spotlights |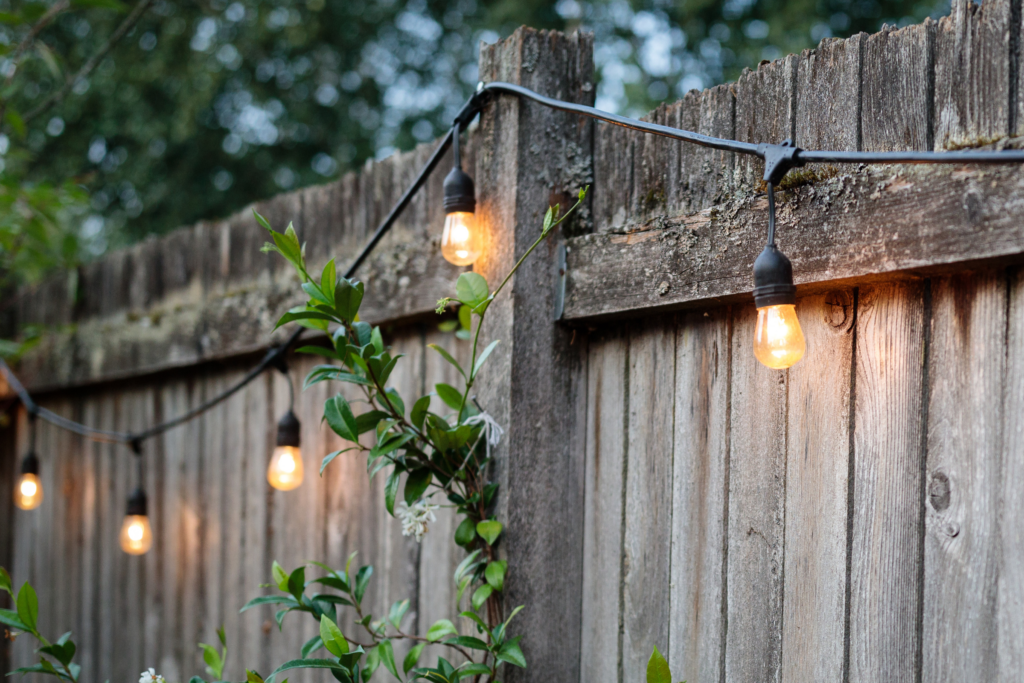 Decorations and Flowers
It's time to add those final touches to your summer event and really make it pop! With just a few simple decorations, you can take your outdoor space from drab to fab in no time.
Start by adding some colorful tablecloths, cushion covers, and centerpieces that reflect your personal style and the theme of your gathering. Whether you're going for a tropical vibe or a nautical theme, there are endless options to choose from.
And don't forget to add some flowers or potted plants to bring some life and color to your outdoor space. Choose blooms that complement your existing garden, or go for low-maintenance options like succulents for a more minimalist, drought-tolerant approach.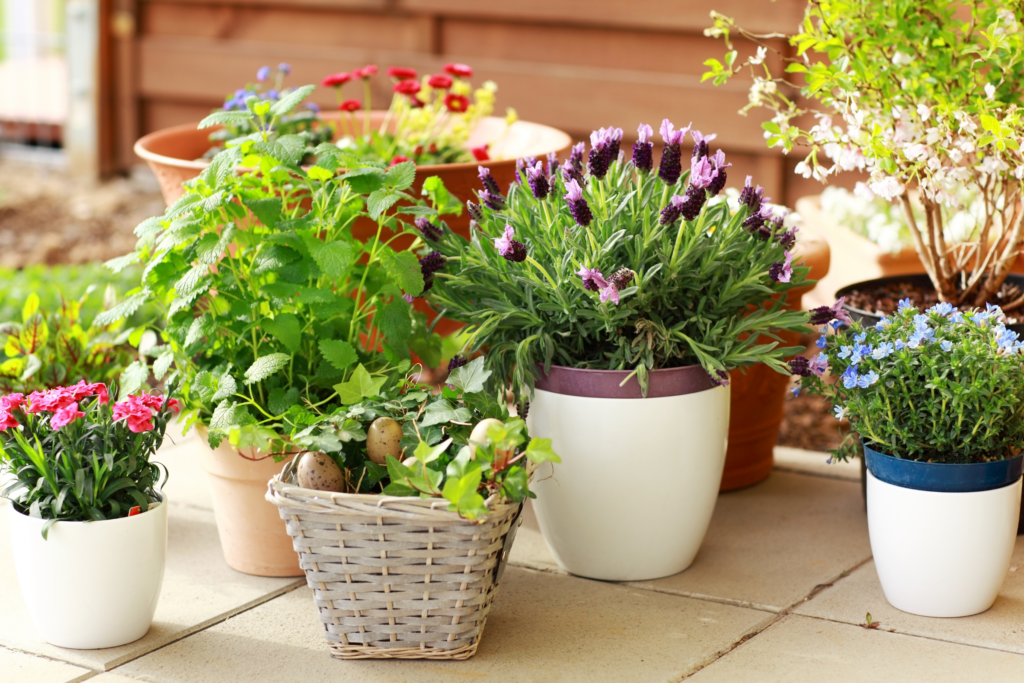 Food and Beverage Ideas
Delicious Appetizers
Kick off your summer entertaining with a selection of mouthwatering appetizers. Create a platter with a variety of cheeses, crackers, and fresh fruits like grapes, apple slices, and figs. Don't forget to add some veggies like cherry tomatoes, cucumber slices, and baby carrots for a refreshing taste. Offer gluten-free and vegetarian options such as hummus spread or a caprese salad. Use melamine plates to make serving and cleanup easy.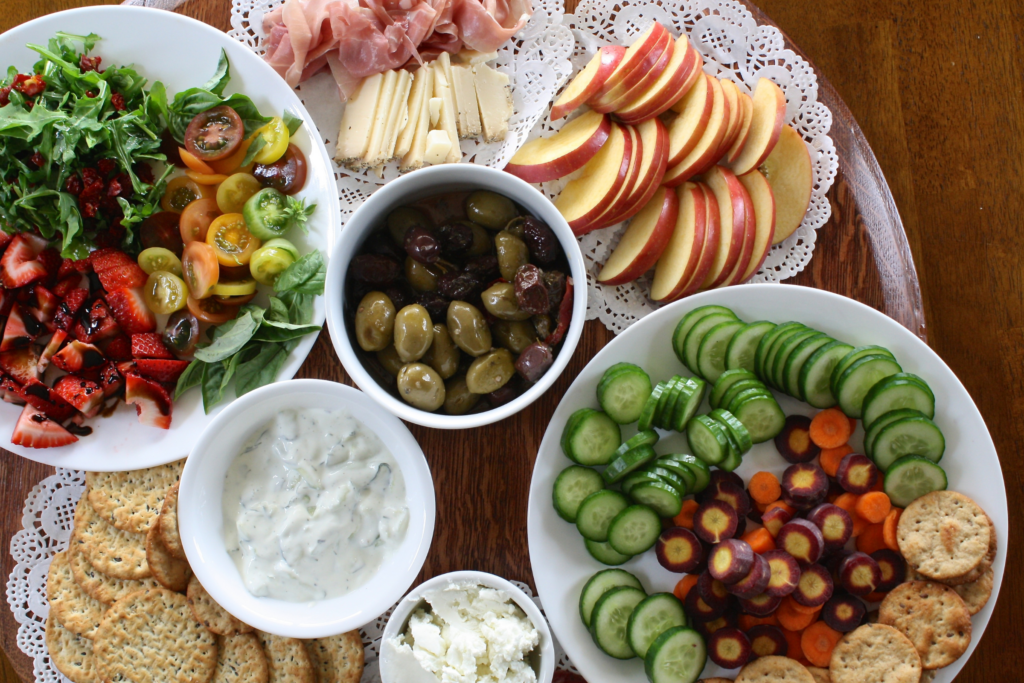 Refreshing Drinks
Keep your guests hydrated and refreshed with an assortment of summer beverages. Set up a cocktail bar featuring seasonal fruit cocktails, like a strawberry basil mojito or a peach sangria. Include refreshing non-alcoholic options like lemonade or iced tea infused with fresh herbs. For a sophisticated touch, offer a selection of crisp, light wines such as Sauvignon Blanc or Rosé.
| Drink | Main Ingredient | Alcohol | Special Note |
| --- | --- | --- | --- |
| Strawberry Basil Mojito | Strawberries | Yes | Fresh Summer Herbs |
| Peach Sangria | Peaches | Yes | Fruity |
| Lemonade | Lemons | No | Classic |
| Iced Tea with Herbs | Tea | No | Herb Infused |
| Sauvignon Blanc | Wine | Yes | Light & Crisp |
| Rosé | Wine | Yes | Refreshing |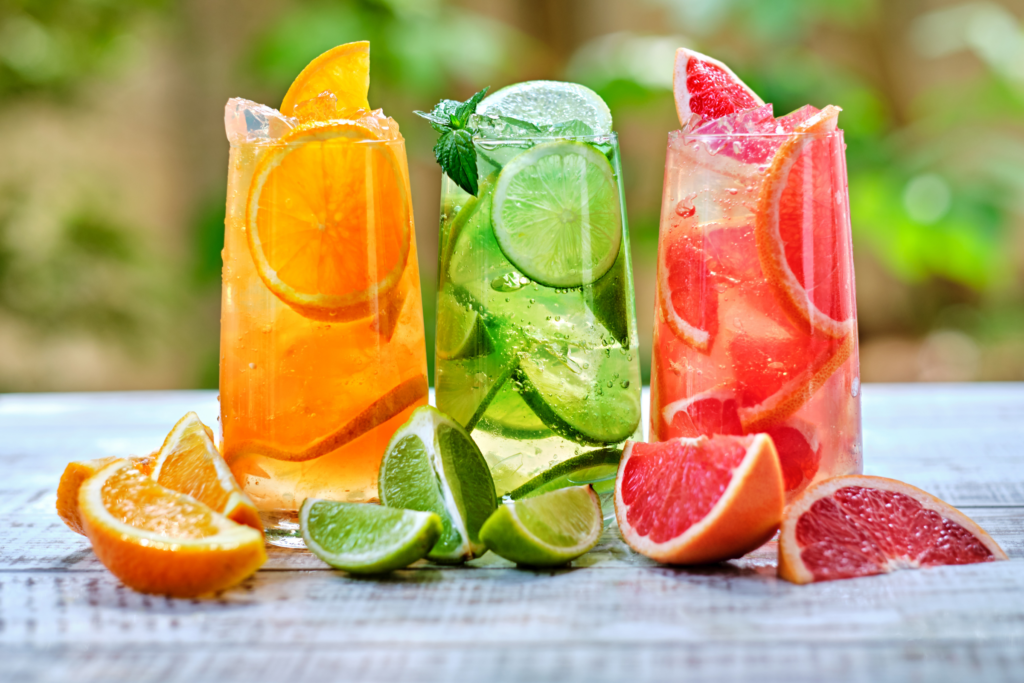 Summer-inspired Main Courses
For a delightful summer party menu, opt for light yet satisfying main courses that celebrate seasonal ingredients. Grilled meat or fish, such as BBQ chicken or seared tuna, make for a flavorful centerpiece to the meal.
Complement these dishes with an array of colorful salads featuring crisp veggies, fruits, and a variety of grains. Don't forget to cater to vegetarian and gluten-free guests, offering options like a hearty quinoa salad or grilled portobello mushrooms.
Simple and Tasty Desserts
End your summer soiree on a sweet note with easy-to-make desserts that showcase the season's best fruits. Mini key lime pies, for instance, are an effortless crowd-pleaser, while fruit salad, berry parfaits, or a fruity ice cream sundae bar cater to all tastes without requiring too much effort or time to prepare.
Now that you've got the food and beverages covered let's move on to the next essential component of summer entertaining: setting the perfect ambiance for your guests.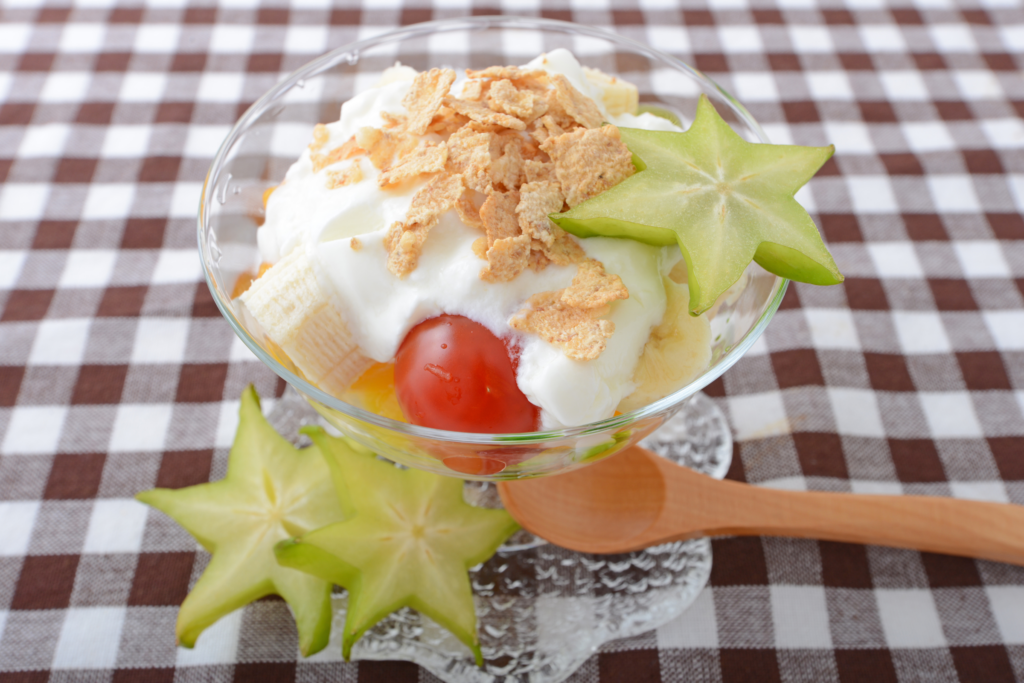 Keeping Guests Comfortable
Weather Considerations
When hosting guests during the summer, planning for varying weather conditions is essential. Keep an eye on the forecast leading up to your event and have a backup plan just in case of unexpected rain. During hot days, ensure there's adequate airflow either by opening windows, setting up fans, or turning on the air conditioning. Don't forget to provide cold beverages to help guests stay hydrated.
Bug Protection
Warm summer evenings can bring out pesky insects. Before your event, clear your outdoor space of potential breeding grounds like standing water and debris.
Offer a variety of bug-repellent options for your guests, such as candles, lotions, or sprays. Also, consider setting up citronella candles or natural bug-repel plants like lavender and marigolds around your gathering area.
Providing Shade
Sun protection is crucial for keeping your guests comfortable during outdoor summer gatherings. Look for ways to create shade in your entertaining area, such as using umbrellas, setting up a gazebo, or providing seating on a porch.
Renting a tent can be another option if you're hosting a larger group. A well-shaded space will give guests the opportunity to take a break from the sun and enjoy your event in comfort.
As we move on to discussing the next aspect of summer entertaining, let's explore some creative and engaging activities to keep your guests entertained.